Air compressor stations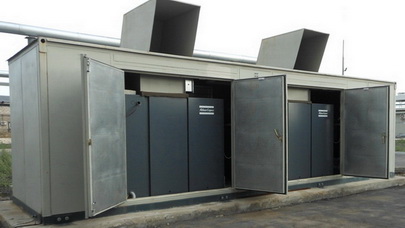 Air compressor stations of "ENERGAS" are designed for use at technical facilities in the electric power industry, oil and gas complex, machine building, construction, manufacturing and other industries.
Units provide compressed, dry and pure air for pneumatic equipment of various purposes: pneumatic actuators, valves and regulators, pneumatic tools, welding stations.
The main equipment of the station is the following:
two screw compressor units (1 operating, 1 standby);
adsorption type dryer;
main line superfine filter;
safety and life support systems.
For the effective monitoring, control and safe operation of the air compressor station, an automated control system is responsible. The ACS integrated in the upper-level APCS and it performs the following functions:
automatic activation of the standby compressor unit;
remote switching of operating and standby compressors;
automatic maintenance of the set pressure in the network;
switching of the compressor depending on the hourly running time and the set time interval.
Air compressor stations "ENERGAS" are supplied in container version. All-weather shelter minimizes the dependence of equipment on climatic conditions. The units have a maximum prefabrication level for delivery, as well as a confirmed high reliability factor in operation (99%).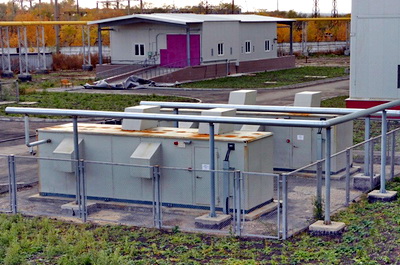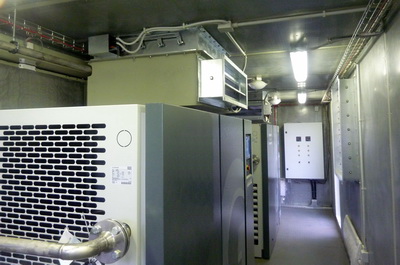 Make a request
Fill out the questionnaire on the BCS
Using form provided here, you will receive as soon as possible:
additional information from ENERGAS specialists;
professional advice on issues of interest.
You can also:
make a request for the supply of equipment;
Request service support, upgrade or repair of equipment;
Send a proposal for cooperation;
Submit your review and suggestions.
To receive a quotation, please complete and submit a data sheet. Our experts will prepare the quotation and be sure to contact you.
Спасибо!
В ближайшее время наши специалисты ответят вам.
Следите за нашими новостями в социальных сетях