ENERGAS Companies Group
ENERGAS is a leading Russian manufacturer and supplier of process equipment for gas treatment (upstream, midstream) and compression.
We participate in projects of any scale and complexity, we supply modular units for various facilities in the electric power industry, oil and gas complex and industrial enterprises where gas-consuming equipment is used – gas turbines, gas-reciprocating units, compressor stations, gas-pumping units, direct oil heating furnaces, boiler stations, etc.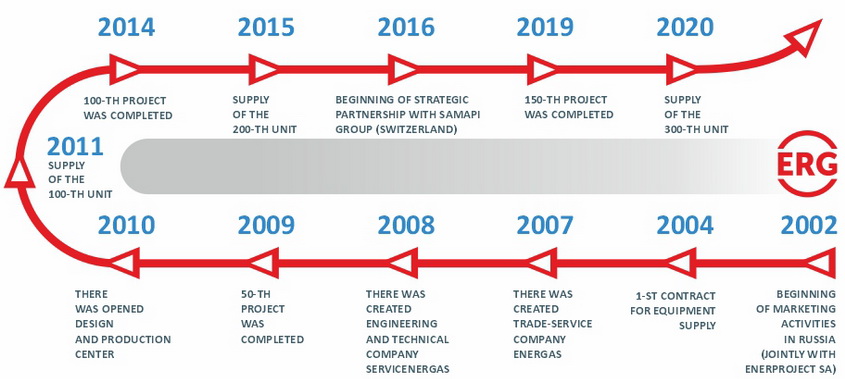 This allows a full cycle of projects implementation. We create complexes and systems of gas treatment on a turn-key basis; we carry out upgrade, routine and major repair of equipment, warranty and post-warranty service maintenance. We accumulated the considerable experience of works at especially dangerous and technically complex facilities, including – as the general contractor.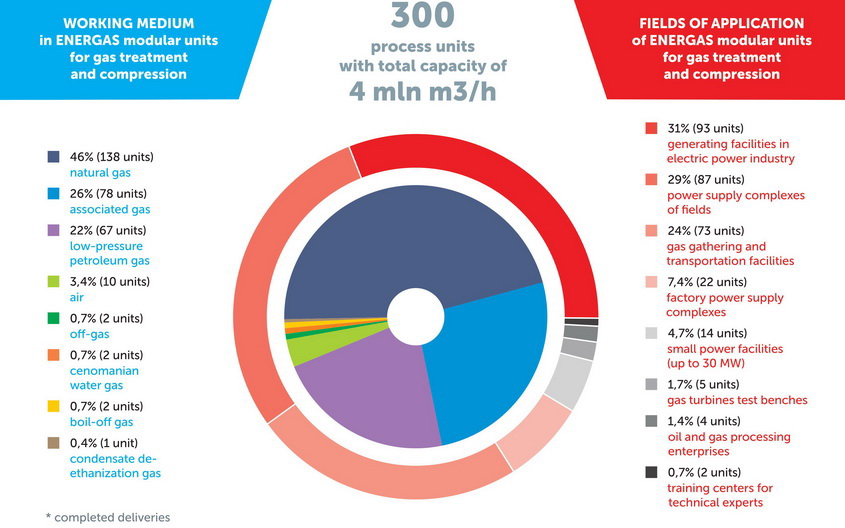 In Russia there are warehouses of spare parts, components and consumables. There mobile brigades of service specialists are also based, what ensures timely execution of scheduled works on facilities and allows to react promptly to customers requests in the event of abnormal situations.
Competitive advantages of ENERGAS Group:
- High scientific and technical potential;
- Own production and design base;
- Skill of engineering and technical personnel;
- Use of modern design and process solutions;
- Successful experience of localization and adaptation of advanced foreign technologies;
- Full cycle of project implementation - from design to maintenance service;
- Operational experience that has no analogues in Russia;
- Unique experience of performing works on especially dangerous and technically complex facilities.