Associated gas compressor unit at the West-Mogutlor field has been operating reliably for 10 years
11 July 2022
This booster machine is part of the associated petroleum gas treatment system and is involved in the gathering and transportation of APG.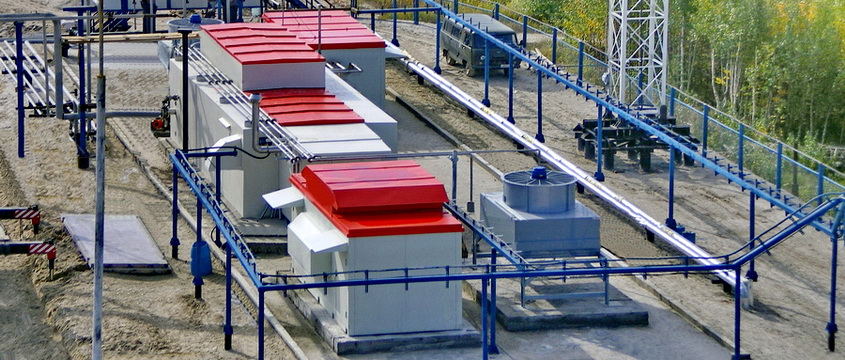 The compressor unit (CU) has been operating at the site of the Main Transfer Pumping Station of West-Mogutlor field since June 2012. Operation mode of the CU as part of the facility of oil and gas production complex is uninterrupted with scheduled shutdowns for maintenance. The machine was supplied and commissioned by ENERGAS.
The CU is designed for final purification and compressing of associated petroleum gas and ensures its injection under pressure of 3 MPa into the transport pipeline.
The unit is made based on screw oil-filled compressor. The volume capacity amounts to 5,200 m3 / h; gas flow rate is controlled by a special two-tier regulation system.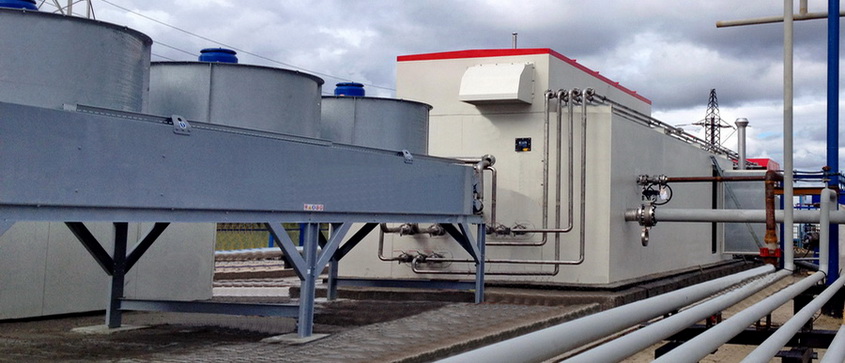 The specified parameters for the pumpable gas in terms of purity are guaranteed by the multistage filtration system of CU: protective strainer, inlet filter-scrubber of the 1st stage of purification, gas-oil separator of the 2nd stage and coalescing (safety) filter of the 3rd stage.
The delivery line of unit is equipped with a heat exchanger (with a built-in separator and a condensate collector), which cools the compressed associated gas and removes the resulting moisture. As a result, the calculated temperature of the working medium set by the design requirements is provided, the dew point is decreased and condensation during APG transportation is excluded.
The CU is equipped with additional equipment: a flow viscometer for determining the viscosity of oil in the oil system of the gas booster machine and a two-line subassembly of process metering for measuring the volume of pumped gas.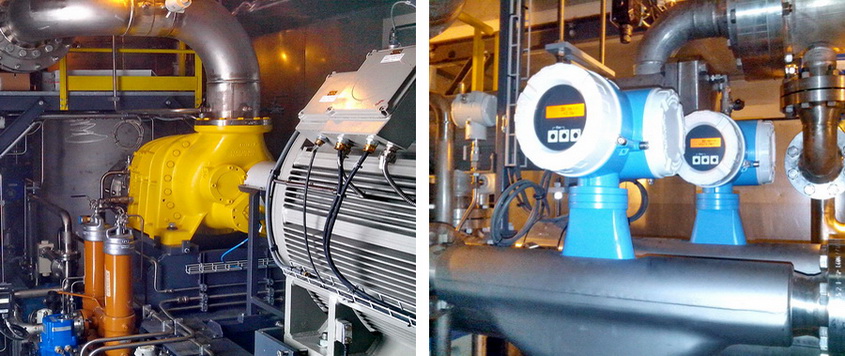 Compressor unit is placed in its own enclosure of Arctic type, is fully automated, and equipped with life support systems (heating, ventilation, and lighting) and safety systems (fire detection and fire extinguishing, gas detection, alarm).
This CU is the main element of the associated gas treatment complex, which also comprises units for refrigeration and adsorption dehydration. Dryers are housed in individual weatherproof modules (block-boxes); local control systems are integrated into overall ACS of the multifunctional process complex.
ENERGAS experts devised this project on the basis of engineering solutions, providing negative dew point temperature for water (-20°C) while APG compression and transportation.

REFERENCE:
The West-Mogutlor oil field is located in the Nizhnevartovsk region of the Khanty-Mansi Autonomous Area. It was put into operation in 1994, in terms of reserves it belongs to the category of small. The field has a developed infrastructure, which greatly facilitates its development. The development of Western Mogutlor is carried out by JSC Aganneftegasgeologia, the subsidiary of PJSC RussNeft Oil Company.