Start-up and adjustment works of a block-type gas treatment station for the power supply complex of the HAYAT plant are initiated
29 January 2022
HAYAT Russia is increasing its production capacities – a large plant for the production of sanitary and hygienic paper products is being built at the Borovsk site of the Kaluga special economic zone.
Here, an autonomous (decentralized) power supply complex is also being created to supply production with its own energy resources. Electricity will be generated by the two 10 MW gas turbine unit (GTU). The production of high-potential process steam will be provided by the two waste heat boilers with a productivity of 15 t / h each. In addition to the cogeneration power unit, the structure of the power supply complex includes an auxiliary gas boiler house.
The supply of the GTU and boiler house with fuel with the pre-set design parameters in terms of purity, temperature, pressure and flow rate will be guaranteed by the ENERGAS multifunctional system – a block-type gas treatment station (BGTS) and a booster compressor station (BCS).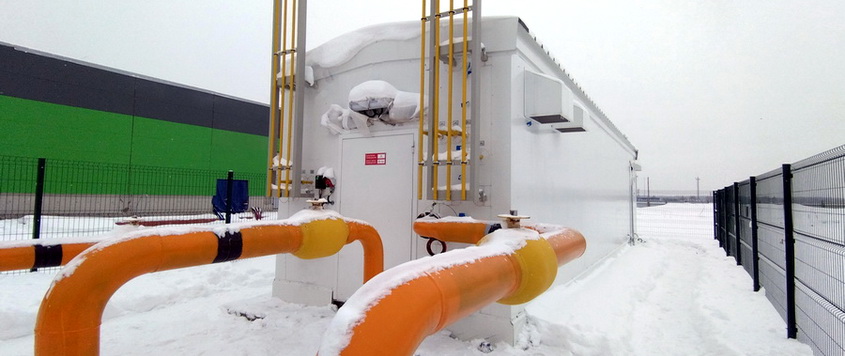 BGTS with a throughput of 9,317 m3 / h is intended for metering, filtration and pressure reduction of gas. BCS with a volume capacity of 6,336 m3 / h is designed to compress the fuel treated in the BGTS and feed it to the turbines with a pressure of 2.6 MPa and a temperature of +70°C.
The gas treatment station has been mounted at the site of operation. At present, specialists of ServicENERGAS (part of ENERGAS Group) have begun the start-up and adjustment works. The BGTS commissioning will take place after own testing, 72-hours integrated operability check as part of the power supply complex, training of operating personnel.
The compressor station is undergoing a stage of factory assembly.