At the GT CHPP Luch in Belgorod, a repair of generating equipment is completed
28 November 2021
At the GT CHPP Luch of the Belgorod branch of PJSC Quadra, a scheduled repair of the gas turbine unit No. 1 (GTU-1) is completed. Restoration measures have affected the 30 MW turbo generator, the volume of investments of Quadra amounted to 48 million rubles.

For repair, the equipment was sent to a specialized enterprise in Rostov-on-Don. At the first stage, specialists carried out work on the rotor. Then, a full replacement of the winding was performed on the stator (the stationary part of the generator), the final stage was its vacuum impregnation with a special varnish.
The gas turbine power plant Luch consisting of two power unit operates in cogeneration cycle and provides combined energy generating. The electric capacity of GT CHPP is 60 MW, thermal – 60 Gcal / h.

Each power unit includes a GE gas turbine unit of type LM2500+DLE HSPT (30 MW) with an emission reduction system, a water-heating waste-heat boiler with a closed and external circuits, an auxiliary equipment.
In order to uninterrupted ensure generating capacities with high-quality fuel, equipment of the Swiss company Enerproject SA was used here for the first time in Russia - the gas-compressor station was installed at the GT CHPP. Two booster units based on screw oil-filled compressors compress natural gas to a design pressure of 3.6 MPa and feed it into turbines.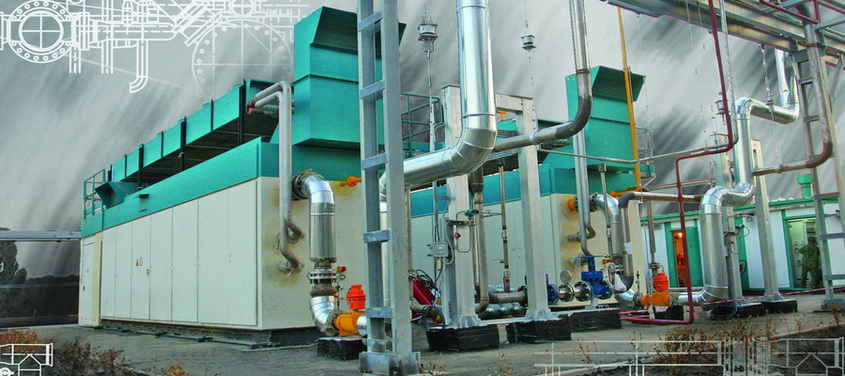 REFERENCE:
CHPP Luch was commissioned in 2015. The need to build a new power plant in Belgorod was due to an increase in the growth rate of housing construction; when implementing the project, the most advanced equipment was used. The construction of the GT CHPP is the first experience of introducing gas turbine technologies for Belgorod power engineers. Today, the plant provides 50% of the demand for heat and hot water, as well as 30% for electricity in the largest city district Kharkovskaya Gora.