ENERGAS supplied the new HAYAT enterprise with a fuel gas compressor station for the factory's power supply complex
5 July 2022
Booster compressor station will be part of ENERGAS gas treatment system and will ensure the specified design fuel parameters before feeding to the turbines of power supply complex.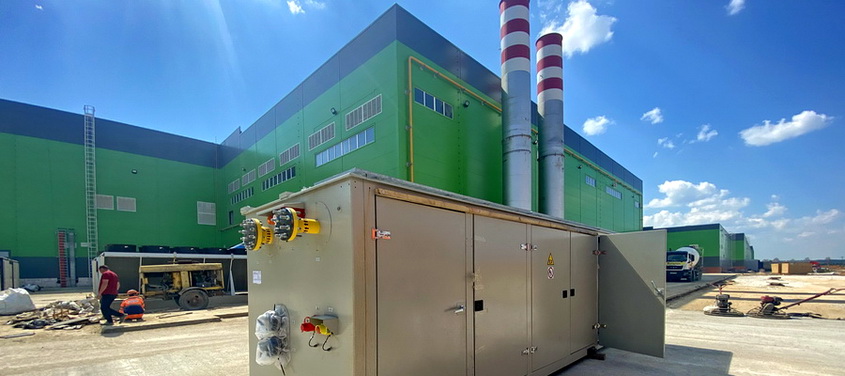 HAYAT Russia is increasing its production capacities – a large plant for the production of sanitary and hygienic paper products is being built at the Borovsk site of the Kaluga special economic zone.
Here, an autonomous (decentralized) power supply complex is also being created to supply production with its own energy resources. Electricity will be generated by the two SOLAR Mars 100 gas turbine unit (GTU) with an installed capacity of 10 MW each. The production of high-potential process steam will be provided by the two waste heat boilers with a productivity of 15 t / h each. In addition to the cogeneration power unit, the structure of the power supply complex includes an auxiliary gas boiler house.
The supply of the GTU and boiler house with fuel with the pre-set design parameters in terms of purity, temperature, pressure and flow rate will be guaranteed by the ENERGAS multifunctional system – a block-type gas treatment station (BGTS) and a booster compressor station (BCS).
BGTS with a throughput of 9,317 m3 / h is intended for metering, filtration, pressure reduction and quality control of gas. The station is in operation – at this stage (before the GTU launch), it provides fuel to the boiler units.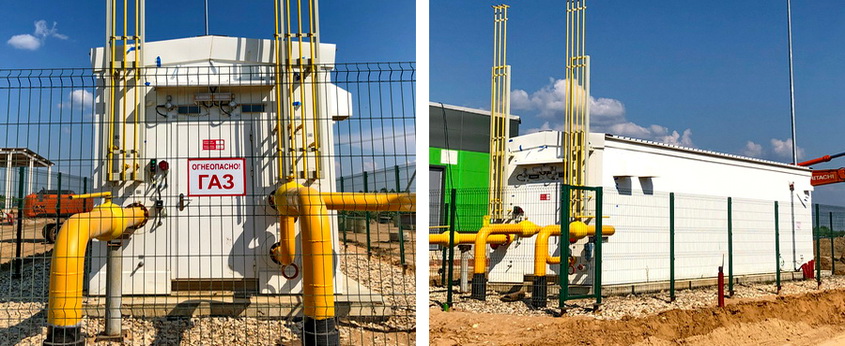 BCS with a volume capacity of 6,336 m3 / h is designed to compress the gas treated in the BGTS and feed it to the turbines at a pressure of 2.6 MPa and a temperature of +70°C.
At present, the compressor station has been delivered to the operational site of new HAYAT enterprise. The BCS was supplied in maximum factory readiness (after workshop tests) what will significantly reduce the duration of the mounting and pre-start works at facility.
Commissioning of the gas compressor equipment – erection supervision, starting-up and adjustment, own and integrated tests as well as training of operational personnel are carried out by the specialists of ServicENERGAS (ENERGAS Group).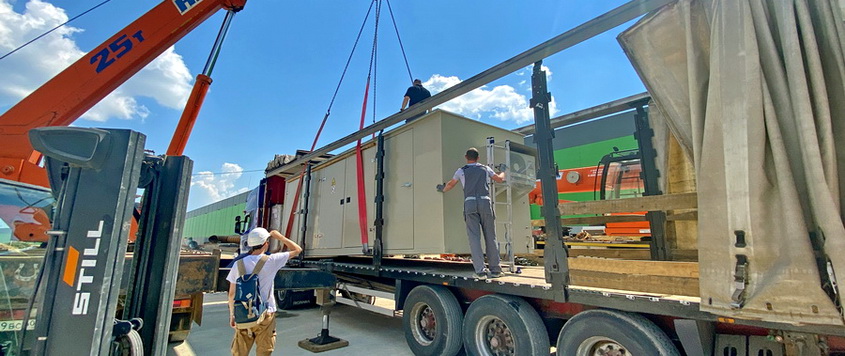 REFERENCE:
Among the priorities of the ENERGAS Group are production, comprehensive commissioning and maintenance of gas treatment and compression units for generating facilities in the electric power industry, oil and gas complex and industrial enterprises. Today, the ENERGAS process equipment provides high-quality fuel for 220 gas turbines and gas-reciprocating units with a total capacity of over 6.7 GW.