The 2nd stage of the power supply complex of the Kastamonu Plant has been providing growing production with its own energy resources for 5 years
21 June 2022
Cogeneration power unit No. 2 was put into operation in June 2017 as part of the enlargement of the factory's power plant.

The Kastamonu Plant operates in the Alabuga special economic zone (Republic of Tatarstan). It is the Europe's largest enterprise of complete cycle for the production of laminate flooring and MDF wood panels. An autonomous (decentralized) power supply complex operates here, which provides the production with its own energy resources – electricity and heat.
The first stage of the factory's thermal power plant was launched in 2015. Power unit No. 1 is created on the basis of the GE gas turbine unit of LM2500+G4 DLE type with a steam waste-heat boiler. The installed capacity of GTU-1 is 25 MW (rated capacity is 30 MW).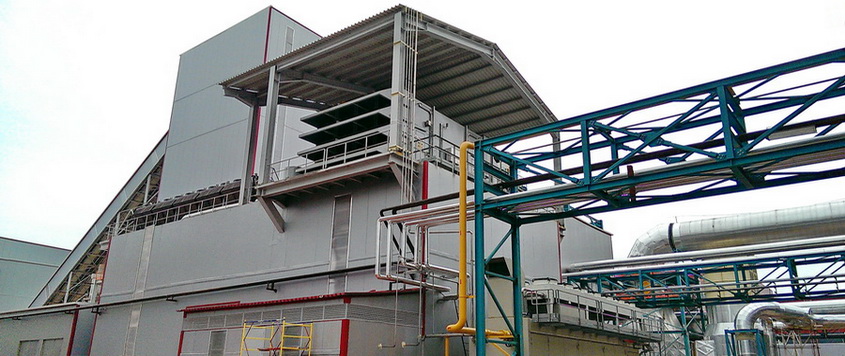 Two years later, due to the growing energy needs of the enterprise, the GTU-TPP was enlarged. In June 2017, the power unit No. 2 – Kawasaki cogeneration gas turbine unit of GPB 180D type with a capacity of 17 MW for electricity and 27 MW for heat was put into operation.
GTU-1 and GTU-2 were synchronized with each other, as well as with the power grid. Autonomous power supply complex also comprises power generating units that use wood waste from the main production.
Thus, the system of rational waste utilization and gas conversion into energy resources introduced at the plant ensures high efficiency factor and energy efficiency of production processes.

Treatment and supply of gas to the GE and Kawasaki turbines are carried out by two compressor units manufactured by the Swiss company Enerproject SA, which since 2007 has been implementing comprehensive gas treatment projects in Russia together with its partner, the Russian company ENERGAS.
Highly efficient process equipment feeds the GTU-1 and GTU-2 with fuel with specified parameters in terms of purity, temperature, pressure and flow rate. The volume productivity for gas of compressor machines amounts to 12 and 9 thousand cubic meters per hour.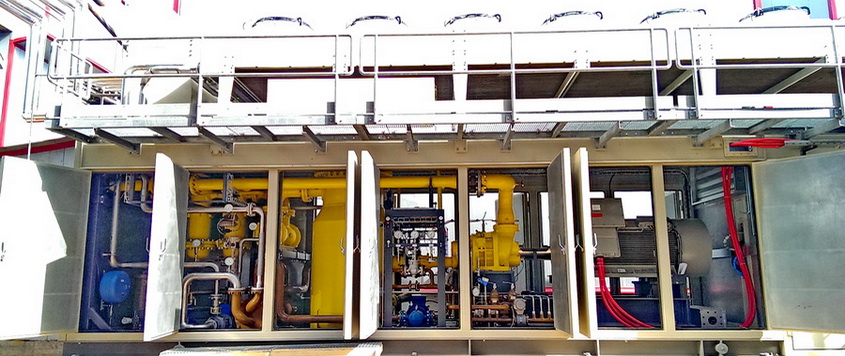 REFERENCE:
SEZ Alabuga is Russia's largest special economic zone of industrial type. It was opened on December 21, 2005 on the territory of Tatarstan (Elabuga district), 210 km from Kazan. In global ratings for 2015, 2016 and 2017, Alabuga was named the best in Europe special economic zone for large businesses.
The Kastamonu Entegre group of companies (part of Turkish HAYAT Holding) is one of the top 5 largest enterprises in the wood industry in the world. The plant in the SEZ Alabuga with a production amount of 1.05 million m3 of MDF panels and 35 million m2 of laminate flooring per year is one of the most large-scale projects of Kastamonu.