Block-type gas treatment units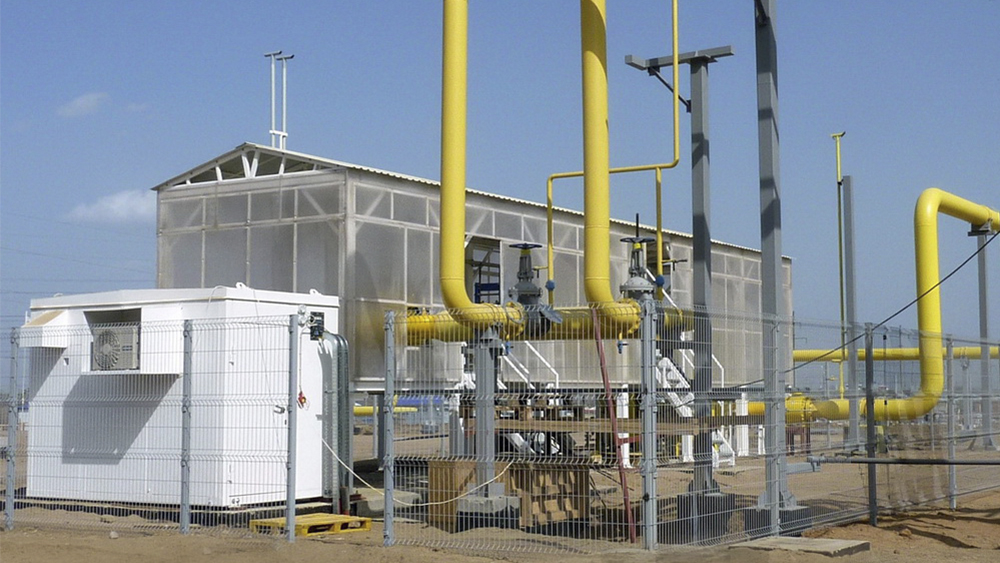 Block-type gas treatment units of "ENERGAS" are complete process units and provide gas-consuming equipment with natural (fuel) gas with established design parameters.
BGTUs perform preliminary gas treatment before its feeding to gas turbines, gas reciprocation units, compressor stations, boiler houses. Units capacity reaches 120,000 m3 / h.
The main functionality of the BGTU:
gas filtration from mechanical impurities;
gas separation from liquid fraction;
commercial or process metering of gas.
A gas purification system typically includes two filtration lines with a throughput of 100% flow, or three lines with a throughput of 50% of the flow each. For the most part, two-stage coalescing filters-separators with replaceable filter elements are used in ENERGAS gas treatment equipment.
The degree of gas purification from condensed moisture and solid particles larger than 10 μm is 99.98%.
Metering unit can include one or two measuring lines with a 100% flow capacity. Commercial or process gas metering is carried out by measuring the volume and volume flow of gas under operating conditions and automatically bringing the measured volume to standard conditions, depending on the pressure, temperature and gas compressibility factor. Primarily there are used turbine and ultrasonic primary flow transmitters (flowmeters).
Additional functionality of the gas treatment units, defined by project requirements:
gas dehydration;
gas heating;
reducing;
determination of gas composition and caloric content;
measuring of the dew point temperature.
Depending on the climatic conditions, block-type gas treatment units are produced in an easy-to-assemble enclosure, container version or on open frame.
BGTUs of "ENERGAS" can operate autonomously. If pressure of source fuel gas is less than the parameters necessary for the correct operation of the gas-consuming equipment, the BGTUs are jointed with
booster compressor stations
into a comprehensive gas treatment system.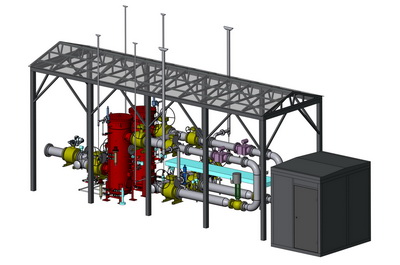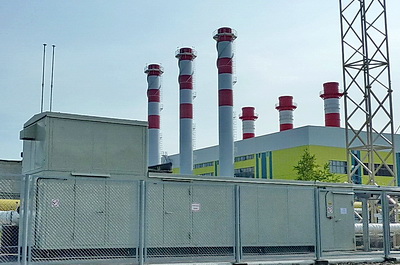 Using form provided here, you will receive as soon as possible:
additional information from ENERGAS specialists;
professional advice on issues of interest.
You can also:
make a request for the supply of equipment;
Request service support, upgrade or repair of equipment;
Send a proposal for cooperation;
Submit your review and suggestions.
To receive a quotation, please complete and submit a data sheet. Our experts will prepare the quotation and be sure to contact you.
Download data sheet form
Спасибо!
В ближайшее время наши специалисты ответят вам.
Следите за нашими новостями в социальных сетях