ENERGAS summed up the results of the summer session of attestation of service engineers
10 October 2019
ServicENERGAS is an engineering and technical division formed within the ENERGAS Group of Companies in 2008. The personnel attestation of the Department of Planning and Organization of Works, which is part of the ServicENERGAS structure, was introduced on an ongoing basis in 2018 for engineers and mechanics who have an itinerant nature of work, and it is held twice a year.
For each attestation, a commission is created, which consists of the head of the company, heads of technical departments and personnel services, as well as the immediate supervisor of the specialist. Testing is conducted individually at the site of the ENERGAS Group Training Center.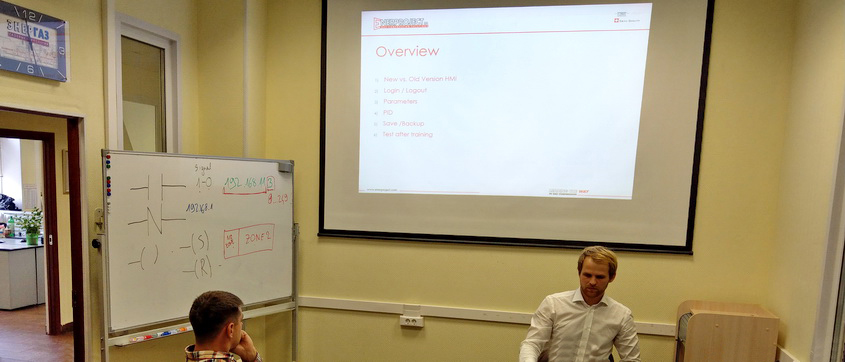 Currently, the results of summer attestation have been summed up. In general, the last session showed an increase in internal motivation and involvement of engineers and mechanics of primary levels, improvement of their knowledge and competencies, improvement of professional skills.
According to the testing, staff decisions were made: four mechanics were exalted to the level of "engineer"; two engineers promoted the 2nd category to the 1st. Engineering and technical division of the ENERGAS Group received additional qualified personnel for independent fieldwork, as well as specialists who are ready to lead mobile field teams.
The attestation program included theoretical questions (technical, administrative, on the rules of safety and labor organization) and a special practical task. The employee was given no more than one hour to prepare and answers. In addition to grades for answers and a practical test, each member of the commission evaluated an employee according to four blocks of personal and professional qualities. Thus a complex qualification matrix is formed, from which the final attestation result is synthesized.
The basis for raising the status of an employee is not only the sum of the points scored by him, but also the compliance with the key indicator criterion defined in the company for each specific specialization. For example, among mechanics, such a key indicator is "accuracy" – a collective professional criterion of ten components, evaluated according to the results of field, documentary and reporting work carried out by an expert during the previous certification period.
REFERENCE. ServicENERGAS specializes in commissioning new gas treatment and compression equipment (installation, erection supervision, starting-up and adjustment, testing), as well as servicing existing gas treatment units (comprehensive maintenance, upgrade, local repair, complete reconstruction).
Since the beginning of this year, the mobile teams of engineers have carried out about 230 trips to conduct service activities at various facilities, including remote and hard-to-reach, especially dangerous and technically complex.