Gas turbines of JSC UEC-Aviadvigatel: the total operating time reaches the mark of 30 million hours
16 October 2019

The total operating time of gas turbine units (GTU) of JSC UEC-Aviadvigatel for gas transportation and power generation exceeded 28 million hours. Today, over 1,000 turbines are in operation.
Over the past 27 years, two families of gas turbine units for gas-pumping units and power plants have been designed and put into mass production in UEC-Aviadvigatel. The capacity of these GTU is 2.5, 4, 6, 10, 12, 16 and 25 MW.

The products of the Perm Design Bureau are in great demand among oilmen, gas workers and power engineers. The operators of gas turbine equipment are PJSC Gazprom, PJSC LUKOIL, PJSC NK Rosneft, PJSC Surgutneftegas, etc.
In addition to designing, Perm engine builders provide delivery, testing, erection supervision, adjustment of units, and training of customer personnel. UEC-Aviadvigatel successfully implements branded repair and maintenance of its equipment, guaranteeing its reliable operation throughout the entire life cycle.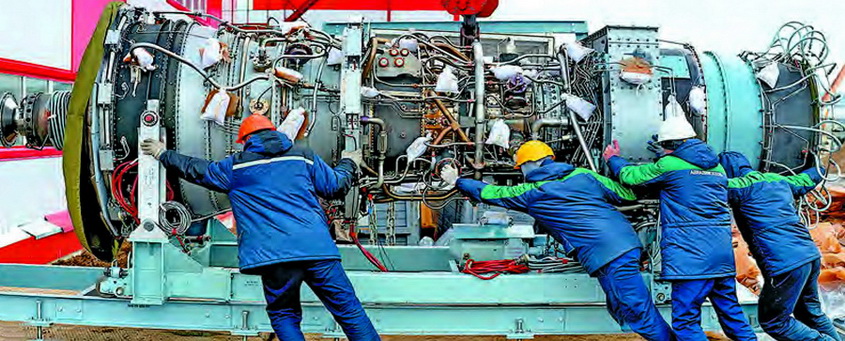 The most important factor in achieving the design efficiency, reliable operation and full running out of the generating equipment operational life is the quality treatment of fuel gas. The leader in this area is the ENERGAS Group of Companies.
Today, 209 booster compressor stations and packaged gas treatment units of ENERGAS supply 186 power units (with total electrical capacity of 6.26 GW) with fuel. It includes 22 process units, which provide fuel gas to 27 turbines designed by UEC-Aviadvigatel.