December 10, 2020 marks the 90th anniversary of the formation of the Yamal-Nenets Autonomous Area (YNAA)
10 December 2020
On December 10, 1930, the Presidium of the All-Russian Central Executive Committee adopted a resolution on the formation of the Yamal (Nenets) National Area. And today the Yamal-Nenets Autonomous Area (YNAA) celebrates its 90th anniversary from the day of its foundation.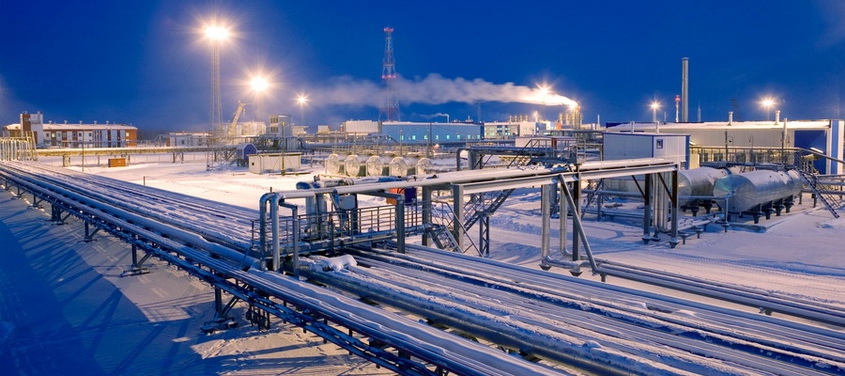 Who could have guessed back then that decades later this harsh northern region where there were less than 40 thousand inhabitants - mainly nomadic reindeer breeders, hunters and fishermen, would become one of the most important hydrocarbons supporter of the country. Today, this oil and gas producing region makes a significant contribution to the development of the entire Russian Federation.
The history of the YNAA as a gas-bearing region began on April 14, 1962, when the first gas fountain started flowing in the Tazovskaya Tundra. From that moment on, the industrial development of the territory began, and the Yamal gas spread throughout the world. Now the Yamal-Nenets Autonomous Area is a rapidly developing region with a stable economy.
New centres for oil and gas production are being created here, and significant projects of international importance are being implemented. Among them are Yamal-LNG, Novy Port, Bovanenkovo, Messoyakha, Arctic LNG-2, Northern Latitudinal Railway and others. The priority area in the YNAA is participation in the implementation of plans for the phased implementation of the Strategy for the Arctic zone of Russia.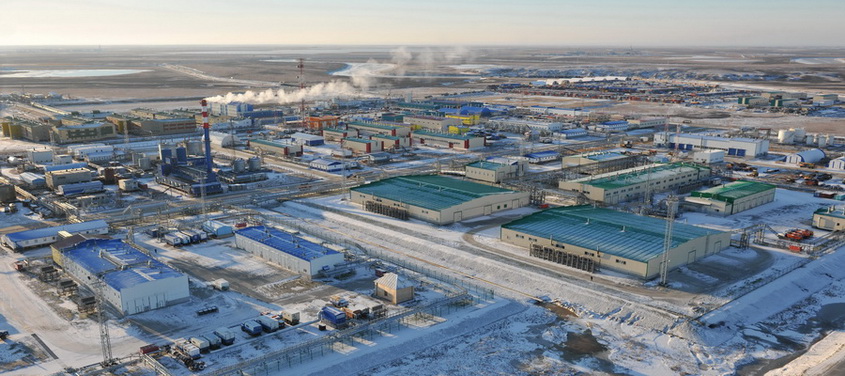 ENERGAS Group of Companies congratulates all residents and workers of the Yamal-Nenets Autonomous Area on the anniversary! We wish you, dear friends, new work success and prosperity to your legendary district!
With a sense of professional satisfaction we state: since 2008, we have been directly implementing gas treatment projects (upstream, midstream) for the oil and gas industry and energy infrastructure in different districts of the YNAA. Our first project here was a fuel gas booster compressor station for the GTPP-24 gas turbine power plant at the Verhne-Nadymskoye field.
Over the past 12 years, ENERGAS has supplied 33 process units to the YNAA fields: gas compressor stations, low-pressure booster units, vacuum compressor stations, block-modular boiler rooms, and fuel gas treatment complexes.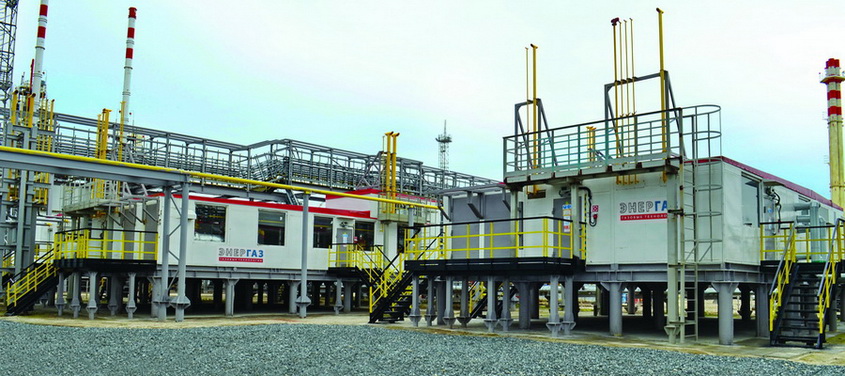 As a part of auxiliaries power supply complexes and hydrocarbon gathering and transportation facilities, the ENERGAS equipment treats and compresses various types of gas: natural, associated, low-pressure petroleum gas, Cenomanian water gas, condensate de-ethanization gas.
And today, listing
our projects in Yamal
, we are proud that our work contributed to the overall success achieved by the Yamal-Nenets Autonomous Area:
- ENERGAS fuel gas treatment facility for the power supply complex of Kharasavey field
- Block-modular boiler room as part of FGTF for the power supply complex of Kharasavey field
- Multiunit fuel gas treatment facility for the GTPP and facilities of CGCTP at East-Urengoy licensed area
- Vacuum compressor station at the preliminary water removal unit of Vyngapur field (the BPS-2 area)
- Fuel gas treatment facility for the gas-reciprocating power plant of Barsukovskoye field
- Block-modular boiler room as part of FGTF for the GRPP of Barsukovskoye field
- Vacuum compressor station at the booster pumping station No.2 (BPS-2) of Ety-Pur field
- Reciprocating compressor units as part of the CS of Pyakyakha field
- Vacuum compressor station at the oil processing and pumping shops (OPPS) of Vyngayakha field
- Booster compressor unit to compress gas of condensate de-ethanization as a part of the CS of Pyakyakha field
- Vacuum compressor station at the booster pumping station No.1 (BPS-1) of Vyngapur field
- Booster compressor units of medium pressure as a part of the CS of Pyakyakha field
- Vacuum compressor station at the booster pumping station No.2 (BPS-2) of Yarainer field
- Booster compressor unit of low pressure as a part of the CS of Pyakyakha field
- Fuel gas treatment facility for the gas turbine power plant (GTPP-84MW) of East-Messoyakha field
- Low-pressure compressor units as a part of the CS of low separation stages of East-Messoyakha field (the CPF area)
- Vacuum compressor stations at the booster pumping station No.3 (BPS-3) of Vyngapur field
- Gas compressor station for the facilities of transport system of liquid hydrocarbons from the fields of Bolshekhetskaya Depression
- Booster compressor station for the gas turbine power plant (GTPP-24MW) of Verhne-Nadymskoye field