Swiss gas compressor equipment ENERPROJECT – 15 years in Russia
16 October 2020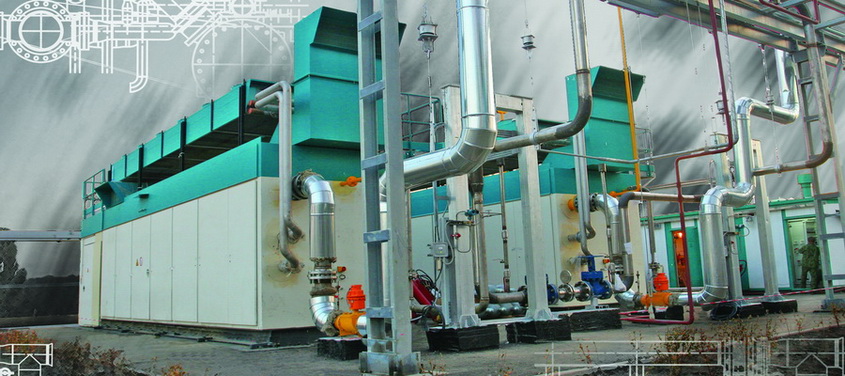 In October 2005, the first in Russia booster compressor units (BCU) manufactured by the Swiss company Enerproject SA were put into operation at the site of the new gas turbine power plant GT CHPP Luch (Belgorod). Two block-modular BCUs provide designed parameters of gas fuel in terms of pressure, temperature and flow rate for supply into General Electric turbines of LM2500+DLE НSPT type.
The Belgorod project initiated full-scale introduction of Swiss compressor technologies in Russia - today, 234 Enerproject gas booster units are operating at various facilities from Kaliningrad to Sakhalin. They were all designed according to individual projects and were manufactured taking into account the scope of application, operating conditions (including climatic), the composition and quality of the source gas, the type and characteristics of the conjugated gas-using units, and the special project requirements of customers.

The range of inlet pressure of the gas pumped by these BCUs is -0.02 ... 3 MPa (g), the range of delivery pressure is 0.5 ... 11 MPa. The unit capacity of units is from 250 to 56,000 m3 / h. The working medium is different types of gas: natural, associated, low-pressure petroleum gas, off-gas, boil-off gas, cenomanian water gas, condensate de-ethanization gas.
BCUs Enerproject are operated at the large power plants, small energy facilities, autonomous power supply centers for industrial enterprises, gas gathering and transportation facilities, auxiliary power supply complexes of fields, oil and gas processing enterprises, as well as at special-purpose facilities – test benches for gas turbines and technical training centers.

This equipment is supplied to Russia by the ENERGAS Group, the exclusive partner of Enerproject SA. ENERGAS specialists carry out a whole scope of technical activities: installation and commissioning, maintenance, repair and upgrade of compressor units.
REFERENCE:
Enerproject factory, founded in 1995, is a specialized high-tech enterprise. Since 2015, it is the leading enterprise of the European engineering holding SAMAPI Group. The production is based in the Swiss city of Mezzovico, canton Ticino. Enerproject gas compressor equipment operates in 40 countries around the world.