ServicENERGAS has upgraded fuel gas treatment facility (FGTF) for the gas turbine power plant of Verh-Tarskoye field
20 April 2015
Gas turbine power plant (GTPP) is included in the total energy supply system of Verh-Tarskoye oil field; it provides electricity for industrial facilities of the field, central production facility and rotational camp.

Commercial operation of the power complex has been started in September 2008. Total working hours – more than 105 GWh of electricity. The owner of the facility is Novosibirskneftegaz OJSC.
GTPP operates in simple cycle. Generating equipment consists of two gas turbine units (GTU) Centrax of type СX501-КВ7 on the basis of Rolls-Royce turbines with unit capacity of 5.2 MW. Fuel for power plant is associated petroleum gas, produced at the field.
Purification, compression and fuel supply to the GTU are provided by fuel gas treatment facility, consisting of two complexes – FGTF-1 and FGTF-2.
At the heart of each FGTF is booster compressor unit (BCU) of screw type in packaged version. BCUs with capacity of 2,700 m3 / h each are designed for compression of associated gas from 0.4 MPa to the required operating pressure of 2 MPa.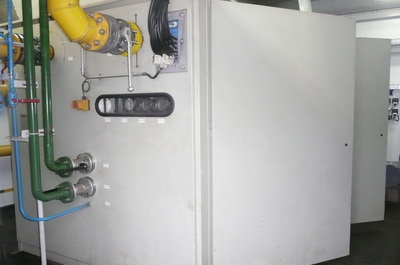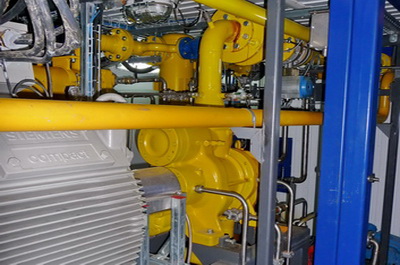 ServicENERGAS LLC carried out upgrade and commissioned FGTF-2, which was previously in standby. The company's engineers performed start-up and adjustment works, individual and integrated testing of the compressor unit No.2; they equipped it with automated control system.
At FGTF there are installed fire detection systems, firefighting equipment and safe equipment operation system. There is performed debugging of gas detection system.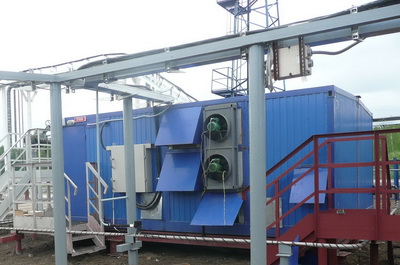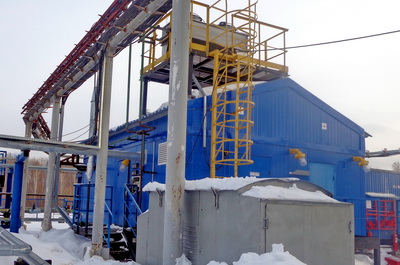 FGTF is also equipped with automated control system (ACS) of upper level to ensure automatic management and operational control of compressor units. Teleinformation (Remote Metering, Remote Signal System and Remote Control) is transferred from the controller by Profibus protocol to the control room of GTU. Profibus is a modern and reliable system of telecommunications and control, with characteristics superior to analogues.
In control room operating parameters of BCU are displayed on the monitor of the WKS (workstation) of operator. At WKS there is installed licensed software, corresponding Russian and European standards.
Developing of ACS of upper level and WKS, as well as the design of fire detection and suppression systems of FGTF have been performed by specialists of BelgorodENERGAS LLC.

ServicENERGAS and BelgorodENERGAS are part of the ENERGAS Group, which since 2007 implements supply, commissioning and maintenance of process equipment for gas treatment for electricity generation facilities as well as for oil and gas industry. At present, the company has 110 specialized projects.
REFERENCE. Verh-Tarskoye oil field (VTOF) is located in the northern part of the Novosibirsk region. The field was discovered in 1970; the commercial oil production is begun since 2000. It is considered the largest field in the region.
One of the features of VTOF is large distance from the communications, which poses a major difficulty in the development of hydrocarbon reserves in the Novosibirsk region. Oil produced at VTOF on its properties is close to the brand Brent, characterized by minimal amounts of impurities, it is low-paraffin and sweet crude. During the processing of the oil output of light fractions is to 25% higher than the average for Russia.
The field is developed by Novosibirskneftegaz, which also has a license to develop the Rakitinsky, Mezhovsky and East-Mezhovsky license areas.