At the site of power center "Yarega" (LLC "LUKOIL-Komi"), starting-up and adjustment works of the ACS of gas feeding has been completed
23 May 2017
At the Yarega oil-and-titanium field there is being built power center for own needs of LLC "LUKOIL-Komi" based on GTU-CHPP. Construction is carried out by the LLC "LUKOIL-Energoengineering".

Installed electric capacity of GTU-CHPP is 75 MW, thermal capacity – 79.5 Gcal/h. Generating equipment comprises three power generating unit GTPP-25PA manufactured by the JSC "UEC-Aviadvigatel" each of which is based on a gas turbine unit GTE-25PA with capacity of 25 MW. For issuance of the thermal power at the GTU-CHPP there are mounted three waste-heat boilers with total steam capacity of 132 ton/h.
The fuel for power center "Yarega" is natural gas from Kurino-Patrakovskoye gas condensate field.
The required gas quality according to the design parameters of purity, temperature and pressure will be provided by the multifunctional gas treatment and gas supply system of "ENERGAS", which is composed of block-type gas treatment unit (BGTU), booster compressor station (BCS) consisting of 4 units, inlet motorized valves for gas feeding.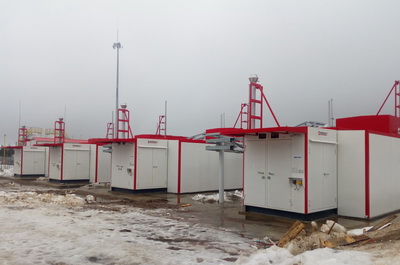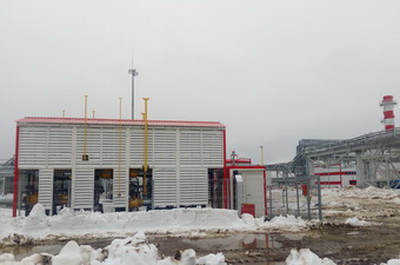 Automated control system of gas feeding (ACS GF) meets for efficient control, management and safe operation of this process equipment. ACS GF is a completed two-tier system, which performs the following functions:
monitoring, maintenance and protection of the specified operating parameters;
obtaining reliable information from distributed facilities;
operating supervision and operating procedures control;
visualization and monitoring of processes and equipment;
archivation in databases of parameters, events and operator actions;
diagnosis of ACS GF elements and configuring its options;
transmission of information to the APCS upper level of energy center.
The main elements of the ACS GF are the following: local control systems of BCS and MGTU, control cabinet, the operator workstation, remote emergency shutdown. Internal and external connections are made using an Ethernet network as well as "S7-connection" and "Profibus" protocols.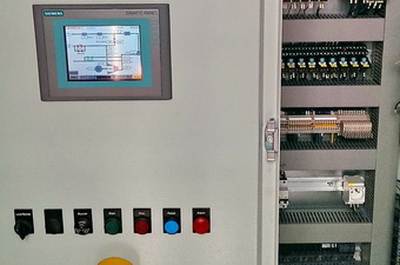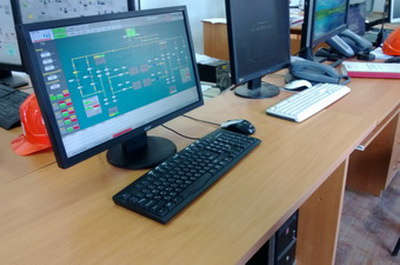 All the components of ACS GF have been installed at the operation site. There are completed start-up works – integration of low-level control systems with the ACS of upper level and their integration in the automated process control system of the power center. Commissioning of equipment is performed by the company ENERGAS.