At the combined-cycle power generating unit of Syzran CHPP there was completed planned major overhaul of gas turbine units
30 January 2020
Highly efficient combined-cycle power generating unit CCGT-225 has been operating since October 2012. The designed electric capacity of the CCGT is 225 MW (actual 227.4 MW); the thermal capacity is 110 Gcal / h. The basis of power unit consists of two PG6111FA gas turbine units (GTU) produced by GE, SST PAC 600 steam-turbine unit of Siemens, and two waste-heat boilers.

In January, here there was completed inspection type "C" (major overhaul) of gas turbines. The main outcome of the works was to increase the reliability of heat supply for the residents of Syzran.
For the first time during the inspection of generating equipment of Russian power plants, the MAGIC complex was used. For the diagnosis of PG6111FA turbines, the miniature MAGIC Junior robot was used, while the largest element, the rotor, was not removed from the turbo generators. The robot inside the multi-ton units performed a visual, mechanical and electromagnetic assessment of the condition of the equipment, and it produced a detailed map of the state of the nodes. Examination was conducted by GE specialists.
PG6111FA turbines at CCGT of the Syzran CHPP are the first General Electric GTU of the 6F series supplied to Russia. In total, more than 20 units of the 6F family operate in our country at power generating units with a total capacity of about 2 GW. Since 2014, the production of GTU of type 6F.03 with a capacity of about 80 MW has been localized at the Russian Gas Turbines LLC plant, a joint venture of GE and Inter RAO PJSC.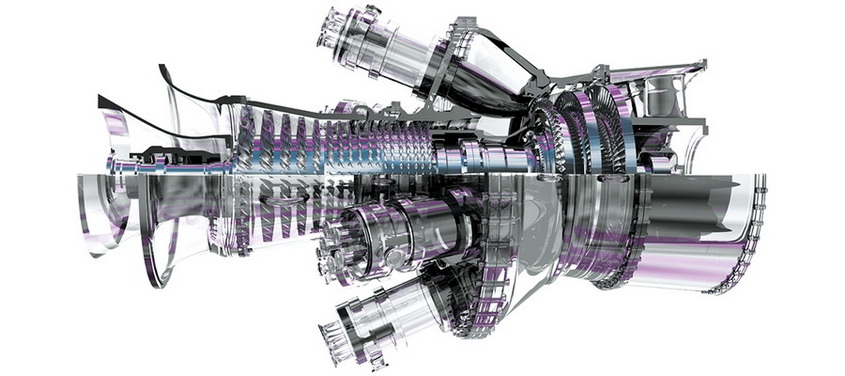 Units of 6F series (6F.03, Frame 6FA, PG6111FA) are capable of operating on various types of natural gas, distillate and synthetic fuel. They are also characterized by high effectiveness: these turbines generate up to 87 MW of capacity in a simple cycle and provide efficiency of more than 57% in a combined cycle.
The quality treatment of fuel gas is the important factor in achieving the design efficiency, reliable operation and full running out of the generating equipment operational life. Thus, in Syzran, fuel feeding to the PG6111FA turbines is carried out by ENERGAS system which comprises gas treatment station and booster compressor station consisting of three units.

REFERENCE. Syzran CHPP of the Samara branch of T Plus provides electricity and heat supply to industrial consumers and population of Syzran city and Syzran District. The commissioning of new capacities in 2012 made it possible to supply heat to the Central District of Syzran that improved the city's ecology by decommissioning more than 50 small inefficient boiler houses. CCGT-225 is one of the most efficient and technologically advanced facilities of a new generating in the Middle Volga.
REFERENCE. ENERGAS Group of Companies is recognized leader in gas treatment. Today, 212 booster compressor stations and packaged gas treatment stations of ENERGAS supply 187 power units (with total electrical capacity of 6.49 GW) of leading Russian and foreign manufacturers with fuel.