An autonomous power supply complex will ensure the operation of the new HAYAT Plant in the SEZ Kaluga
27 August 2021
HAYAT Russia, a subdivision of Hayat Kimya Sanayi A.S., Turkey, is increasing its production capacities – a large plant for the production of sanitary and hygienic paper products is being built at the Borovsk site of the Kaluga special economic zone. The volume of investments exceeds 16 billion rubles. The owner is Hayat Consumer Goods LLC.
Construction is carried out in 2 stages; each is designed to produce 70 thousand tons of products per year. Like the Hayat Kimya enterprise operating in the SEZ Alabuga (Tatarstan), the new plant in the Kaluga Region will become an innovative space, based on fully automated and advanced resource-saving systems. The high-tech project will strengthen the position of HAYAT Russia as the country's largest manufacturer of toilet paper, paper towels and napkins, with a total volume of 280 thousand tons.

Here, an autonomous (decentralized) power supply complex is also being created to supply production with its own energy resources. Electricity will be generated by a Mars 100 gas turbine unit (Solar Turbines) with a nominal capacity of 11.35 MW.
SOLAR Mars 100 is a high efficiency, simple cycle gas turbine unit designed primarily for long-term operation in industrial systems. The first GTU was built in 1989. Mars 100 turbines are characterized by high reliability, durability, ease of maintenance due to their design, as well as low emissions due to the low-emission SoLoNOx combustion chamber.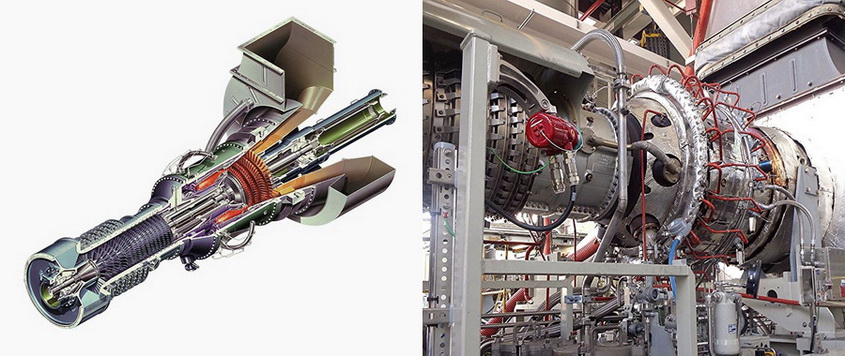 The process steam production will be provided by the waste heat boiler, which uses the heat from exhausted hot gases (products of fuel combustion in the turbine). Therefore, the cogeneration cycle significantly improves the overall fuel effectiveness.
In addition to the cogeneration power unit, the structure of the power supply complex includes an auxiliary boiler house, which will also run on natural gas. The system of conversion of gas into electricity and heat resources required to produce paper products, being introduced at the new Hayat Plant, will provide an efficiency of 80%.
The supply of the turbine and boiler house with fuel with the pre-set design parameters in terms of purity, temperature, pressure and flow rate is guaranteed by the ENERGAS process equipment – a block-type gas treatment station and a booster compressor station.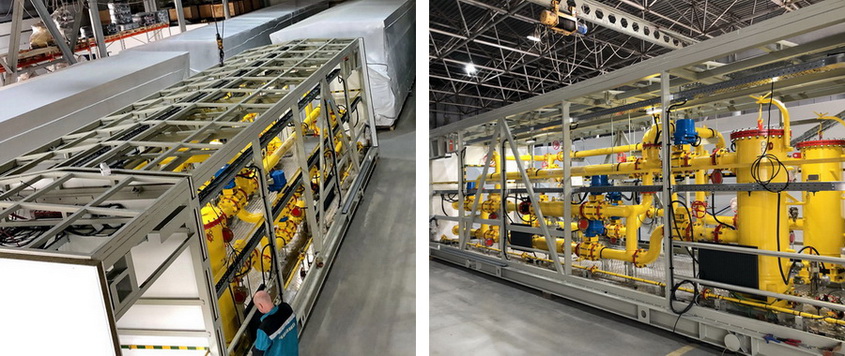 REFERENCE:
The Kaluga special economic zone includes the Lyudinovo and Borovsk sites, located in the south and north of the Kaluga Region, respectively. On the territory of the SEZ, regional advantages regarding access to engineering, transport and business infrastructure, federal tax incentives and customs preferences are all available.
REFERENCE:
Hayat Kimya Group of Companies (part of the Turkish holding HAYAT) has been working in the FMCG segment since 1987. It specializes in the production of cleaning products and detergents, sanitary and hygienic paper products and hygiene products. It is ranked 41st among the largest exporters in Turkey and 47th in the top 500 of the Istanbul Chamber of Commerce.