ENERGAS – from a high-performance finish in 2020 to a confident start in 2021
1 January 2021
On the first day of the new year, Neftegaz.RU traditionally sums up the results of the past 12 months and shares them with the portal visitors. In each section of the site, users themselves have formed "ratings of readers' interest" for 2020.
In the category "Most Popular Companies", ENERGAS was noted, which on Neftegaz.RU took the 3rd place among more than 12,000 companies represented on this reputable specialized resource.
The opinion of the portal visitors consolidates with the production results of the ENERGAS Group of Companies: taking into account the projects being implemented in 2020, ENERGAS has reached the mark of 300 supplied modular units for gas treatment and compression; the total capacity of this equipment exceeded 4 million m3 / h.
In the oil and gas industry, our units operate at 62 facilities in 47 fields, and in the electric power industry they provide fuel to 200 generating units with total capacity over 6.5 gigawatts. ENERGAS will start 2021, with 150 completed and 20 ongoing projects.
This significant groundwork allows us to confidently build up the professional efforts of the team for high-quality solving of the tasks set for us by our customers.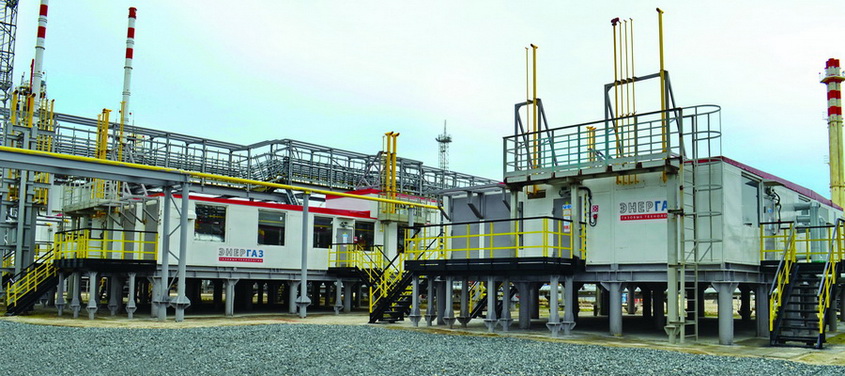 REFERENCE:
ENERGAS Group is presented on the Neftegaz.RU portal as a Russian manufacturer and supplier of process equipment for gas treatment (Upstream, Midstream) and gas compression. The companies included in the Group participate in projects of any scale and complexity, supply modular units for facilities of the electric power industry, oil and gas complex and enterprises of any industries where gas-consuming equipment is used (gas turbines, gas-pumping units, direct oil heating furnaces, gas-reciprocating and gas-diesel power plants, boiler houses, etc.).
A full cycle of project implementation is carried out: engineering, production, delivery, installation, commissioning, testing, training of customer's personnel. In addition to pre-launch activities, ENERGAS specialists carry out maintenance, routine and major repair, upgrade and comprehensive reconstruction of equipment.